Students of the Month
FEBRUARY SOTM:
Junior Kirsty Pollard
Daughter of Ken & Kristyn Pollard.  Kirsty's hobbies and interests include sports and other outdoor activities.  Her future goals include going to college to become a dental assistant.   Kirsty's favorite class is government because she enjoys learning about the constitution and other topics about the government.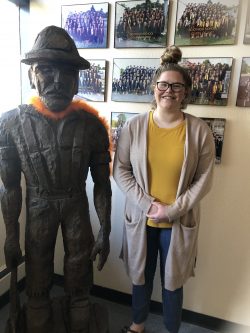 Junior Jack Svensen
Son of Barbara Svensen.  Jack is very interested in growing as a person and helping others.  His future goals are to continue his education and to attend a college that will help him achieve his desires.  His favorite class is Spanish because he likes the idea of being bilingual.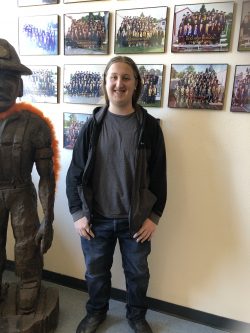 JANUARY SOTM:
Junior Kaitlyn Schumacher
Daughter of Aaron & Rhonda Schumacher.  Kaitlyn's hobbies and interests include basketball, snowmobiling, agriculture, hunting & traveling.  Her future goals include attending Oregon State University right after high school to pursue a degree in the agricultural field.  When Kaitlyn was asked what her favorite class was and why she stated, "Spanish 3 and College Algebra because she loves learning a new language and doing math."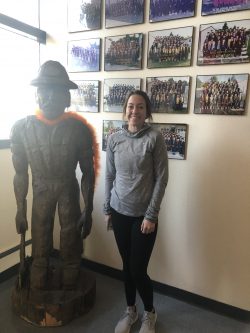 Senior Clayton Morehead
Son of David & Rebecca Morehead.   Clayton enjoys hunting and fishing, working on his truck, and spending time with his friends and family.  Clayton's future goals include volunteer firefighting and something in the automotive industry.  Currently right now Clayton's favorite class is welding, because he can work on his truck.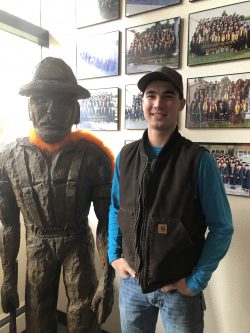 DECEMBER SOM:
Senior Alyssa Villanueva
Daughter of Brian Henson.  Alyssa has a love for animals and taking pictures.  Her future goals including going to college for ag management and ag business.  Alyssa's favorite class is Spanish with Mrs. Rounsavell because she love her teaching style and how helpful she is.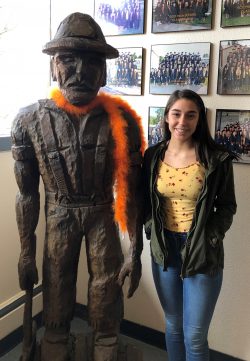 Senior Logan LaVaque
Son of Michelle Hardey.  Logan likes to play baseball and video games with his friends.  Logan's future goals include going to WOU to get a Master degree in Education.  Currently Logan's favorite class is Calculus because he likes learning about math and working with his friends.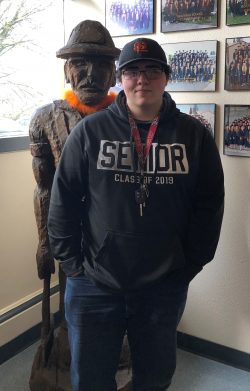 November SOM:
Freshman Ryllie McIntyre
Parents are Sheri & Nathan McIntyre.  Ryllie enjoys volleyball and reading.  Her future goals are to be on the honor roll and go to a college like Stanford.  Ryllie wants a career involving history.  It won't surprise you to know that US History is her favorite class because of her love for history.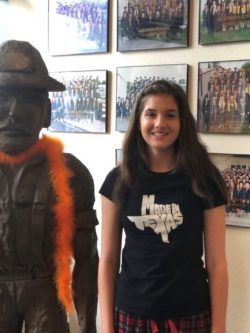 Senior Grant Ortiz
Son of Charles & Susan Ortiz.  Grant enjoys forestry, basketball, repairing engines, and riding dirt bikes.  Grant plans to attend Umpqua Community College for the next two years and then will transfer to OSU and get a bachelor's degree in mechanical engineering.   Grant's favorite class at SHS is forestry because he gets to work outside with chainsaws, Skid Steers, and falling trees.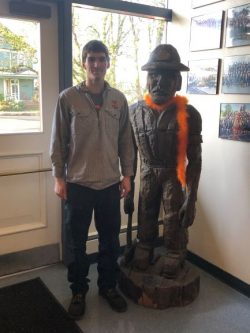 October SOM:
Freshman Carley Silbernagel
Parents are Amy and Darin Silbernagel. Her hobbies include playing volleyball and swimming.  She really enjoys hanging out with her family and friends.  Something you may not know about Carley, she loves raising and showing pigs! Her future goals include college with the ultimate goal of becoming a delivery nurse.  Her favorite class is agriculture because of the hands on learning! 
Freshman Blake Brown
Son of Jarrod Brown.  Blake enjoys baseball and and basketball.  He also enjoys hanging out with friends and family.  His future plans include a scholarship to college with the ultimate goal of an engineering degree.  Blake's favorite class is agriculture because it is fun and has lots of fun activities.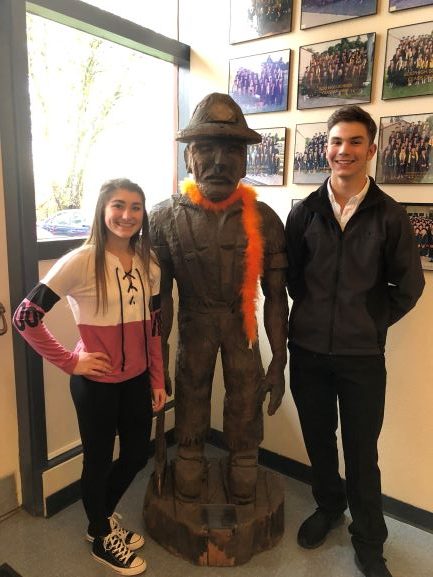 September SOM:
Senior Laney Cordle
Parents are Liv and Jason Cordle.  Her hobby is to read which will serve her well with her future goal of becoming a copy-editor and getting a first look at new novels.  Her favorite class is calculus because Mr. Gerig-Heyerly teaches it and it is a small class.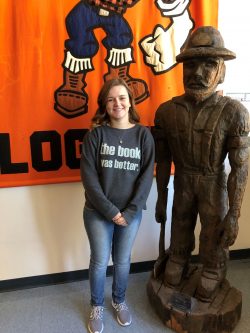 Senior Ethan Olson
Parent is Kathleen Unrau.  His hobbies include singing, FFA, and video games.  His favorite class is Ag because he loves FFA which will serve him well with his future plans of becoming an Ag teacher.